Hunter Tile & Construction, LLCServing Since 2010
Hunter Tile & ConstructionServing Since 2010Kitchen RemodelsBathroom Remodels& So Much More!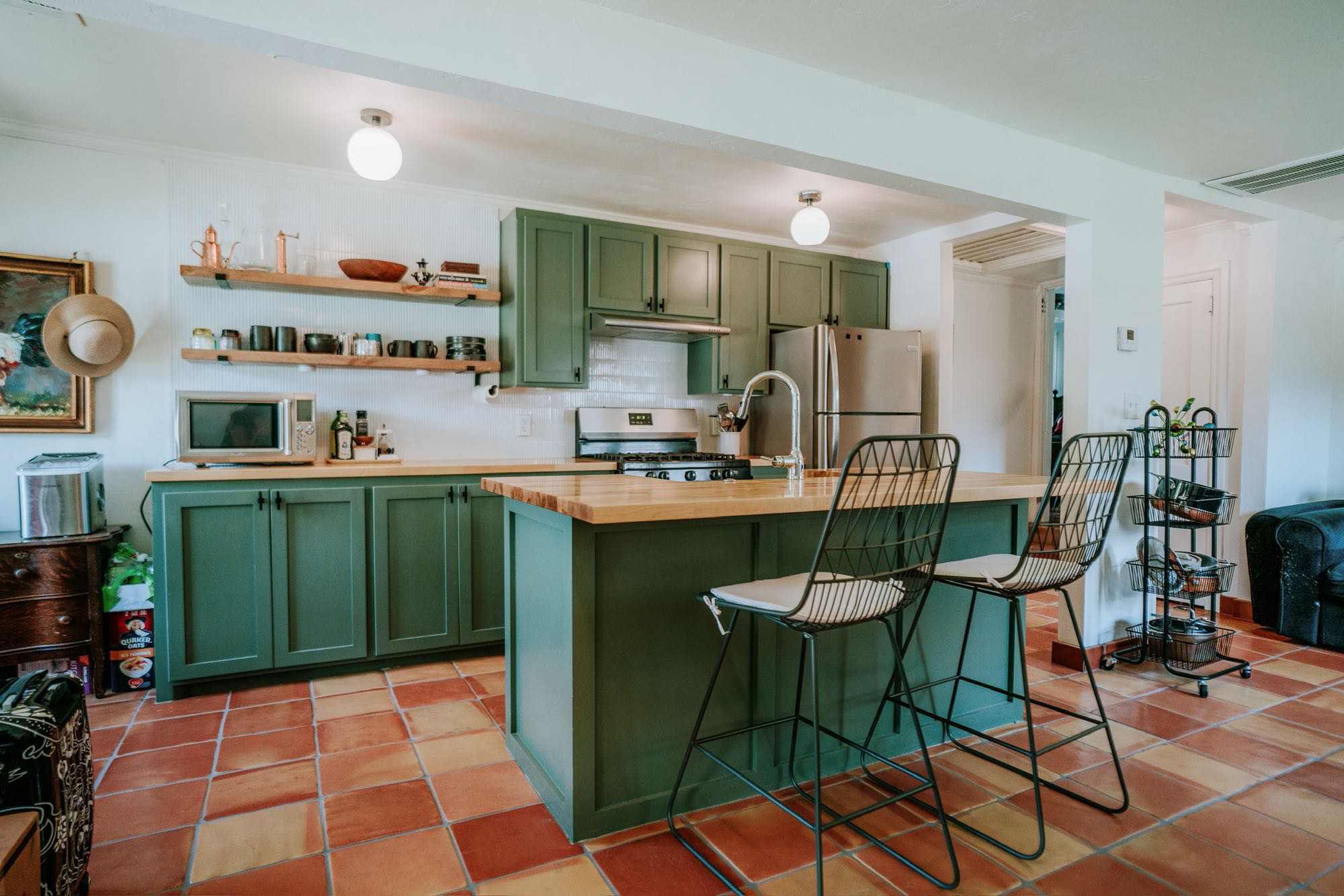 Home Remodeling Contractors in Oklahoma City
At Hunter Tile & Construction, we have been serving the Oklahoma City community for over 13 years, specializing in high-quality bathroom remodels, kitchen renovations, and various construction services. Our team of dedicated professionals takes pride in delivering exceptional craftsmanship and personalized designs. With a passion for excellence, we strive to create spaces that our clients will cherish for years to come. Trust your home remodeling needs to us, and let us turn your vision into a stunning reality.
Home Remodeling Services
Our unwavering dedication revolves around turning the visionary aspirations of our esteemed OKC and Edmond community members into tangible realities. As trailblazing home remodeling experts in the region, we pride ourselves on providing an extensive range of services, including bathroom and kitchen remodels, top-tier garage transformations, and captivating attic conversions.
Throughout the entire journey, our devoted design team will attentively cater to your every desire and inclination, starting from the initial consultation to the very last stroke of perfection. Embrace the extraordinary – schedule your complimentary consultation now!
Kitchen Remodels
Are you dreaming of a kitchen that's not only functional but also a stylish and inviting space where you can whip up your culinary masterpieces? Look no further! Hunter Tile & Construction, your trusted kitchen remodel contractors in OKC, are here to turn your kitchen dreams into reality.
Our focus has always been on the quality of the project and satisfying the customer. We continue to be excited when we talk to clients about their ideas and what they want their project to be.
We provide free initial consultations that offer you the opportunity to meet us, discuss your project and determine a budget.
We believes that a fixed price contract is essential to worry free projects. We promise no Change Orders.
Bathroom Remodels
The bathroom is an important part of your home, whether you enjoy relaxing in the tub on weekends or for everyday use.
Because there are so many components in a bathroom, bathroom remodeling can be complicated. Your bathroom remodeling project, on the other hand, will be easier to complete if you plan ahead of time.
At Hunter Tile & Construction, we can help you make your bathroom more functional, efficient, comfortable, and valuable.
Whole Home Remodels
Are you tired of the same old look of your home? Does your living space lack the charm and functionality it once had? It might be time for a change! Welcome to Hunter Tile & Construction, your go-to whole house remodeling contractors in the heart of Oklahoma City. With over 13 years of experience, our team of creative experts is here to transform your house into the home of your dreams!
We offer residential & commercial remodeling services for all of your construction needs, budget and schedule. Meet with Derick at Hunter Tile & Construction today to see what makes our product and process unique and individualized to you.
Garage Remodels
Welcome to the future of garage living! If you've been dreaming of turning your garage into a versatile, functional, and stylish space, look no further. At Hunter Tile & Construction, we specialize in garage remodels that will exceed your expectations. Whether you desire a sleek home gym, a spacious workshop, an organized storage area, or a modern entertainment zone, we've got you covered.
Your garage holds untapped potential. Let our expert team help you unlock the possibilities. Gone are the days of clutter and wasted space. Our innovative designs will transform your garage into an oasis of productivity and relaxation. Imagine stepping into a welcoming environment tailored to your specific needs and interests. From floor to ceiling, we'll craft a space that reflects your personality and elevates your lifestyle.
Join us on a journey to reimagine your garage and create a stunning addition to your Oklahoma City home.
Attic Conversions
Welcome to the world of limitless possibilities for your home! Transform your attic space into something truly special with our premier attic conversion services in Oklahoma City.
Your attic holds untapped potential, and we're here to help you unleash it. Whether you dream of an elegant master suite, a cozy home office, or a vibrant playroom for your kids, our expert team can turn your vision into reality.
We believe that everyone should have access to top-tier attic conversion services without breaking the bank. Our competitive pricing and flexible financing options make it easier than ever to embark on this exciting home improvement journey.
Don't let your attic space go to waste any longer! Contact us today to schedule a consultation and explore the endless possibilities of attic conversions in Oklahoma City. Turn your dreams into reality with our expert team by your side!
LEARN MORE ABOUT OUR HOME REMODELS
Frequently Asked Questions