Hunter Tile & Construction, LLCServing Since 2010
Hunter Tile & ConstructionServing Since 2010Kitchen RemodelsBathroom Remodels& So Much More!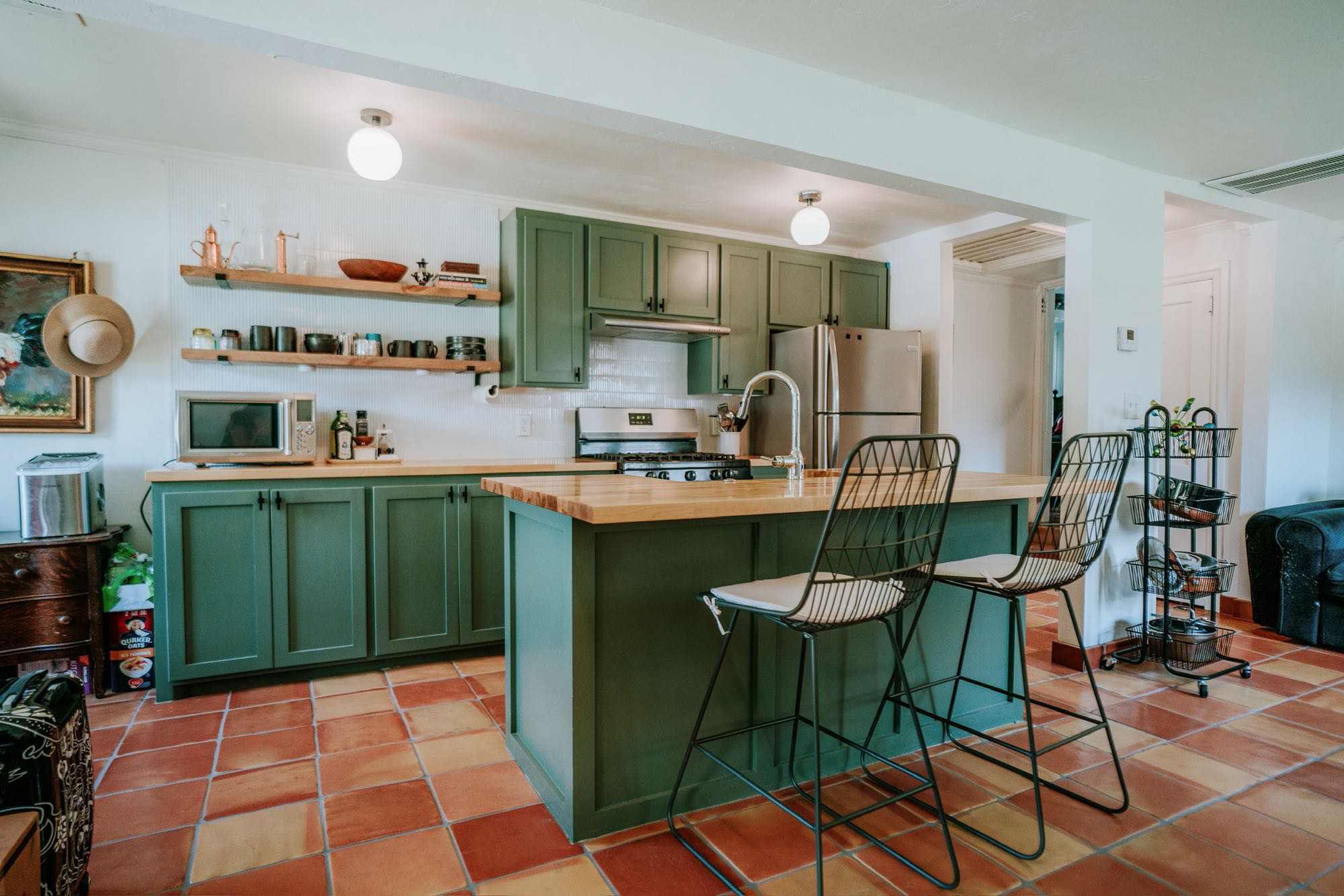 OUR REMODELS FOR YOUR DREAM KITCHEN
Detail-Oriented Kitchen Remodeling in Fairfax Estates
Hunter Tile & Kitchen Remodels presents an intricate method for enhancing kitchens in Fairfax Estates and its neighboring regions. Our methodology integrates established and proven practices from the industry, all while ensuring that our clients' preferences remain at the forefront during the remodeling venture. Your trust in our kitchen remodeling experts ensures the amalgamation of resilient materials, cutting-edge techniques, and their extensive expertise to deliver enduring outcomes. Our aim is to imbue your kitchen with your unique character and style, while seamlessly aligning it with your practical everyday requirements. Reach out today, and let's transform your vision into reality!
Get a professional and detailed kitchen remodel
Hunter Tile & Kitchen Remodels considers a range of both functional and aesthetic factors during the creation of your new kitchen space. Our approach encompasses the necessity for practicality in facilitating efficient food preparation, ensuring adequate cabinet space to fulfill storage requirements, and promoting a contemporary design that promotes seamless movement and a clutter-free environment. This meticulous attention to detail is exemplified in our dedicated efforts to meticulously plan and implement your project within Fairfax Estates. What sets our designers and contractors apart and positions us at the forefront of the industry is:
Our team is made up of the most skilled and qualified kitchen remodelers.
We offer guidance through our multi-step design and construction process.
We ensure your peace of mind with general liability insurance and 1 year warranty.
Our services include planning, execution, and complete management of your remodel.
What makes our kitchen remodeling in Fairfax Estates stand out
"Hunter Tile and Kitchen Remodel maintained friendliness and professionalism while renovating our kitchen. The fully gutted our kitchen down to the studs and rebuilt it to our liking. HT&C took care of lining up contractors from demo, drywall, electrical, tile, counters, painting, plumbing, cabinets, etc. Our job took a bit longer than anticipated but it was no fault of HT&C. Covid-19 has wreaked havoc on the materials world which played a major part in the delay. To get us to the finish line closer to our original deadline, HT&C burnt weekend oil. Big kudos."
LEARN MORE ABOUT OUR KITCHEN REMODELS
Frequently Asked Questions