Hunter Tile & Construction, LLCServing Since 2010
Hunter Tile & ConstructionServing Since 2010Kitchen RemodelsBathroom Remodels& So Much More!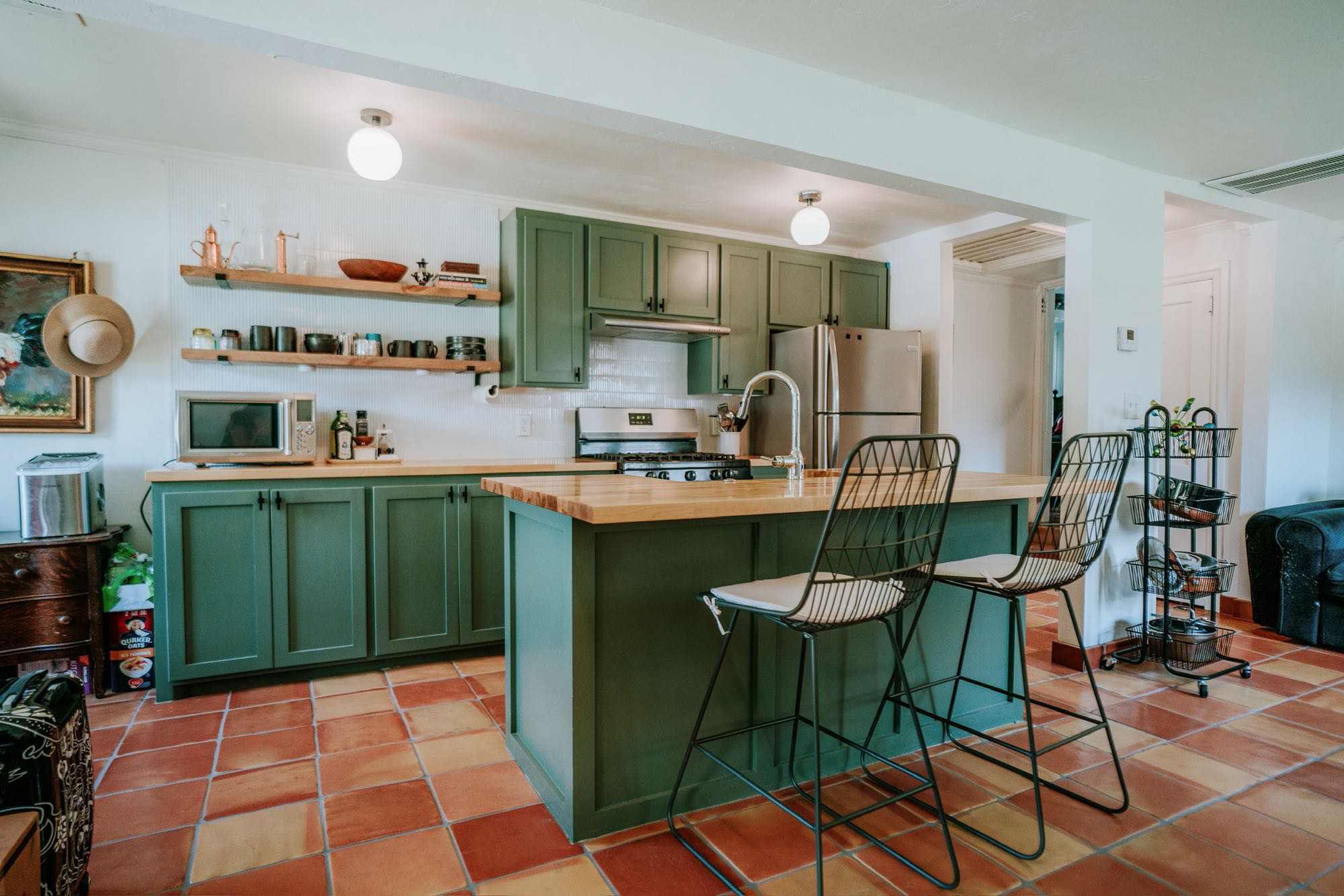 GIVE YOUR KITCHEN A PROFESSIONAL UPDATE
Custom Kitchen Remodeling in Blue Quail Ridge
Hunter Tile & Kitchen Remodels offers specialized kitchen remodeling services to residents of Blue Quail Ridge and the surrounding areas. Our comprehensive services encompass professional design, high-quality craftsmanship, durable materials, and efficient project management. Whether you have specific style preferences or functional needs, we'll carefully consider them and create a tailored plan to bring your vision to life. Leveraging our proven techniques and available resources, we'll ensure your space realizes its maximum potential.
Why work with our trusted experts in kitchen remodeling
After more than 13 years of dedicated service in the industry, our company has established an outstanding reputation within Blue Quail Ridge and its neighboring areas through our innovative kitchen remodeling solutions. We are committed to maintaining this reputation by ensuring each and every client is genuinely delighted with the outcome. Our approach to achieving this high level of client satisfaction includes the following key strategies:
Every specialist on our team is chosen for their expertise and qualifications
Our team members carefully coordinate with each other to maximize efficiency
Our company carries workers' compensation and general liability insurance
We handle every part of your home improvement project with a detail-oriented mindset
Your go-to kitchen remodeling contractor in Blue Quail Ridge
Have your kitchen remodel in Blue Quail Ridge managed by the best