Hunter Tile & Construction, LLCServing Since 2010
Hunter Tile & ConstructionServing Since 2010Kitchen RemodelsBathroom Remodels& So Much More!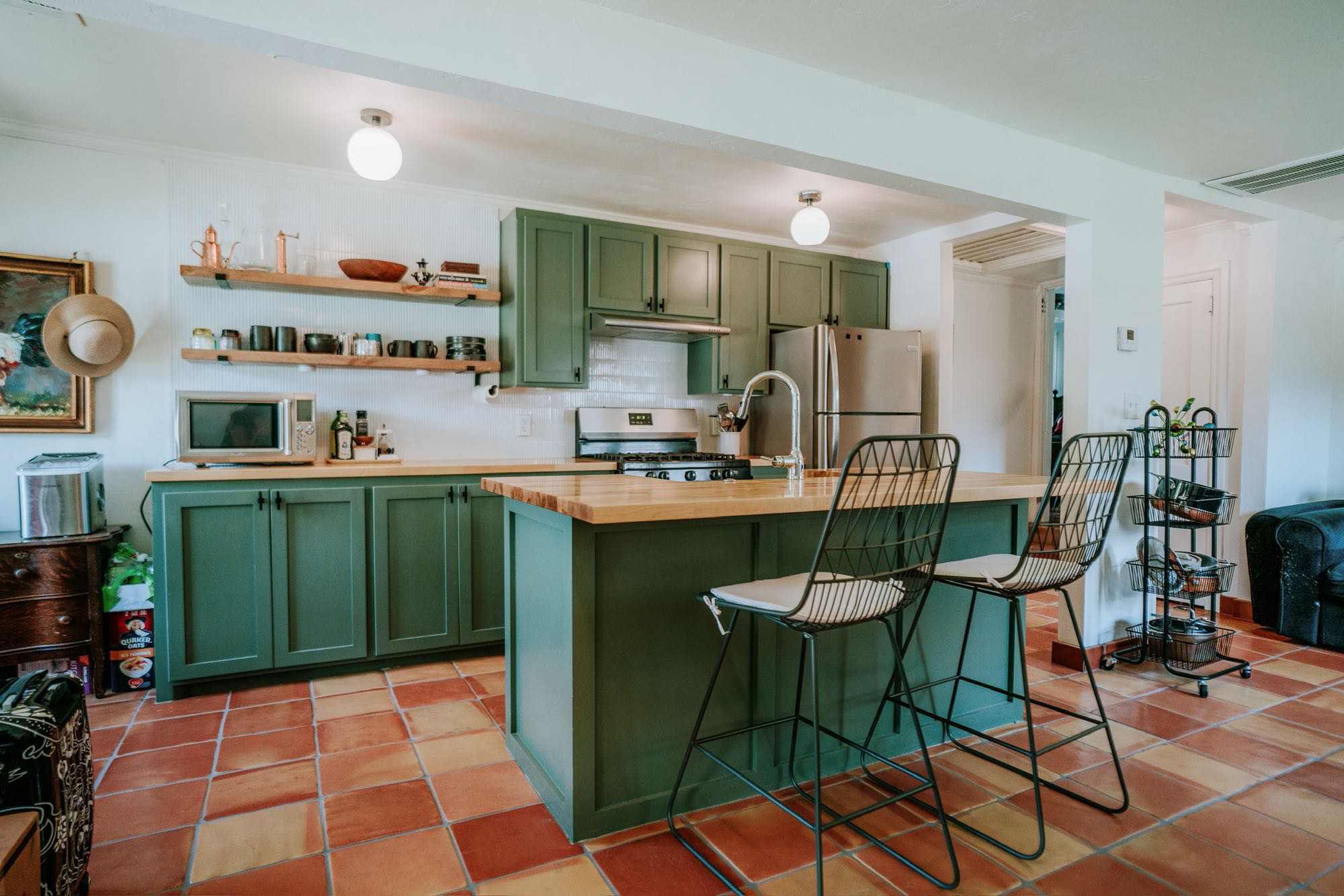 GIVE YOUR KITCHEN A PROFESSIONAL UPDATE
Experienced Kitchen Remodeling Contractor in Fenwick
Hunter Tile & Kitchen Remodels delivers top-tier kitchen remodeling solutions to residents in Fenwick and neighboring communities throughout Oklahoma. Embracing the latest in trends and technological advancements, we offer a bespoke approach. Our dedicated team will conceive a customized design and expertly execute it, incorporating durable and aesthetically pleasing materials. With a focus on meticulous artistry and innovative methodologies, we invite you to entrust our seasoned remodelers to realize your vision of a modern, efficient culinary area.
Streamlined multi-step process for kitchen remodeling
For more than 13 years, we have been refining our approach to ensure maximum client satisfaction and service quality at all stages of a project.
BOOK A CONSULTATION
We will assess your property during a free, on-site consultation to obtain a better understanding of your wishes and ideas.
CHOOSE A CUSTOM PLAN
Our experts will work alongside you to come up with a few different design and budget options that fit your needs and preferences.
IT BECOMES A REALITY
You'll be able to watch our kitchen remodeling contractors realize your vision through an easy-to-use online platform.
Delivering professional service at every stage
Being the premier kitchen remodeling contractor in Fenwick and its neighboring areas, we possess the complete capacity to conceptualize, strategize, and construct the culinary space you've always envisioned. Our ability to achieve these exceptional outcomes is facilitated through the following means:
Thoroughly evaluating all potential staff and subcontractors.
Enlisting the services of adept and seasoned builders and designers.
Securing workers compensation and general liability insurance.
Tackling each project with the highest regard for intricate precision.
Your go-to kitchen remodeling contractor in Fenwick
Frequently Asked Questions