Hunter Tile & Construction, LLCServing Since 2010
Hunter Tile & ConstructionServing Since 2010Kitchen RemodelsBathroom Remodels& So Much More!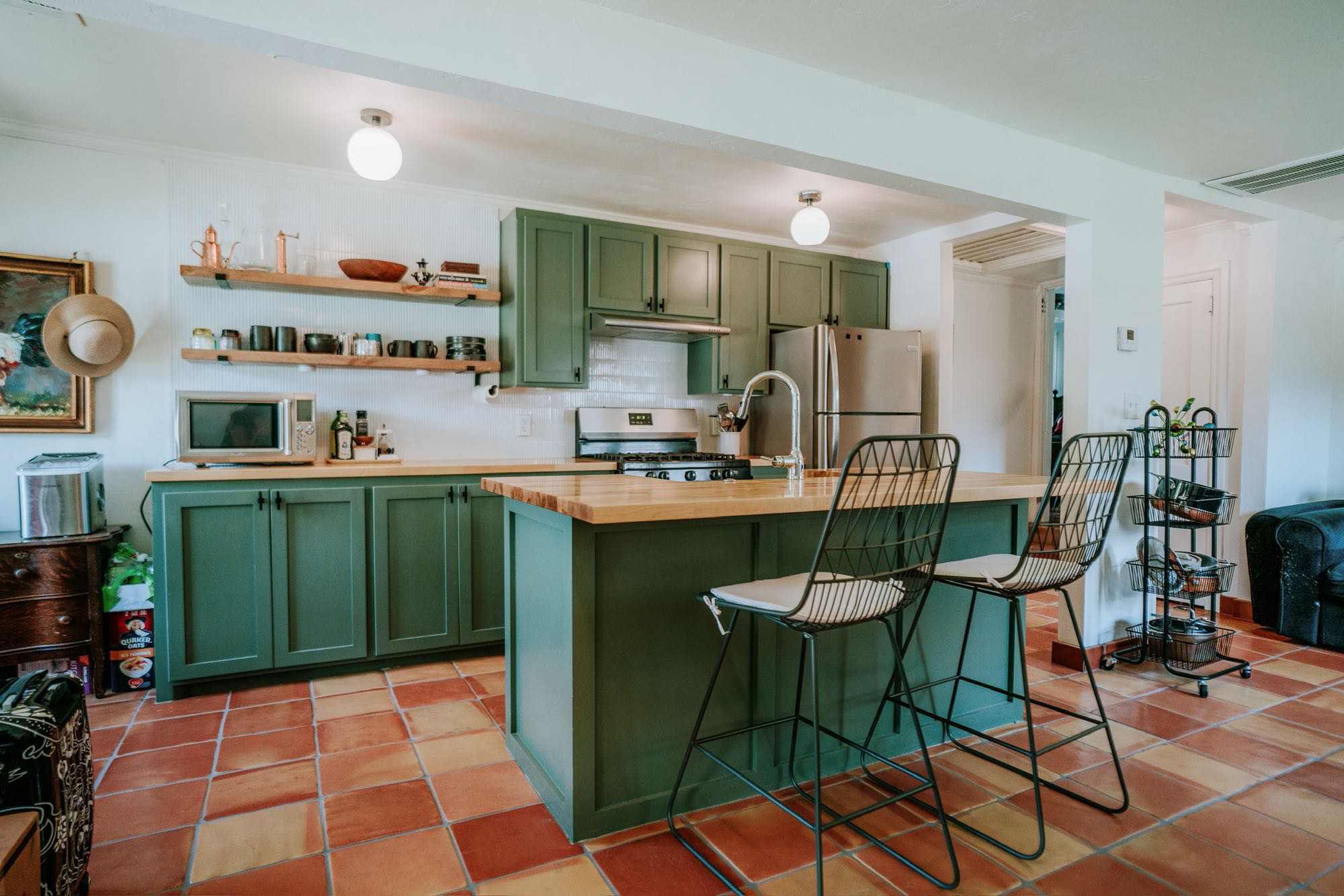 MODERNIZE YOUR KITCHEN WITH PROFESSIONAL HELP
Reputable Kitchen Remodeling Contractors in Belmont Park
Discover Hunter Tile & Kitchen Remodels, your destination for skilled kitchen remodel contractors in Belmont Park. Our team possesses the necessary expertise to bring your kitchen vision to life. Should your kitchen be plagued by a cramped atmosphere, we have the means to enhance its functionality. In the case of an outdated appearance, we are adept at revitalizing and modernizing. With a commitment to prompt and efficient service, our foremost objective is to bestow upon you a rejuvenated kitchen space, filling a void that has long been present. Serving both Oklahoma City and its neighboring regions, we are enthusiastic about the prospect of transforming your concepts into reality!
Revitalize your kitchen with a high-quality remodel
Our approach is designed for efficiency and clarity, covering every step from initial discussions to design conceptualization and project realization. We possess the capability to construct a kitchen that will serve as the central hub of your Oklahoma City home.
Initial Discussion
We'll arrange an in-person meeting at your location to gain a comprehensive understanding of your desires and requirements. Subsequently, we will offer you various design ideas alternatives along with estimated costs.
Project Development
Upon finalizing the design, you will receive the conclusive design layout and a comprehensive project timeline. We are dedicated to ensuring that the project progresses smoothly in accordance with the outlined plan.
Project Monitoring
For constant project tracking and the ability to oversee the progress made by our team, you can take advantage of our user-friendly online client portal, accessible at your convenience.
Fall back on the finest kitchen remodel contractors in Belmont Park
Rely on experienced full-service contractors who possess extensive expertise in the realm of kitchen remodeling, executed with meticulous care for even the finest details. You merit a kitchen that is not only seamlessly functional and optimized but also in harmony with both your living space and your individual way of life. Imagine a kitchen replete with space-efficient, time-saving, and energy-conserving attributes – a space that not only exudes beauty but is also a pragmatic reflection of your household's everyday requirements. Our offering encompasses ingenious design and flawless implementation, and we assure you of exceptional results due to our:
Highly selective recruitment process for employees and subcontractors
Extensive experience in construction and remodeling
General liability insurance and workers compensation coverage
Integrated process of project coordination and management
LEARN MORE ABOUT OUR KITCHEN REMODELS
Frequently Asked Questions