Hunter Tile & Construction, LLCServing Since 2010
Hunter Tile & ConstructionServing Since 2010Kitchen RemodelsBathroom Remodels& So Much More!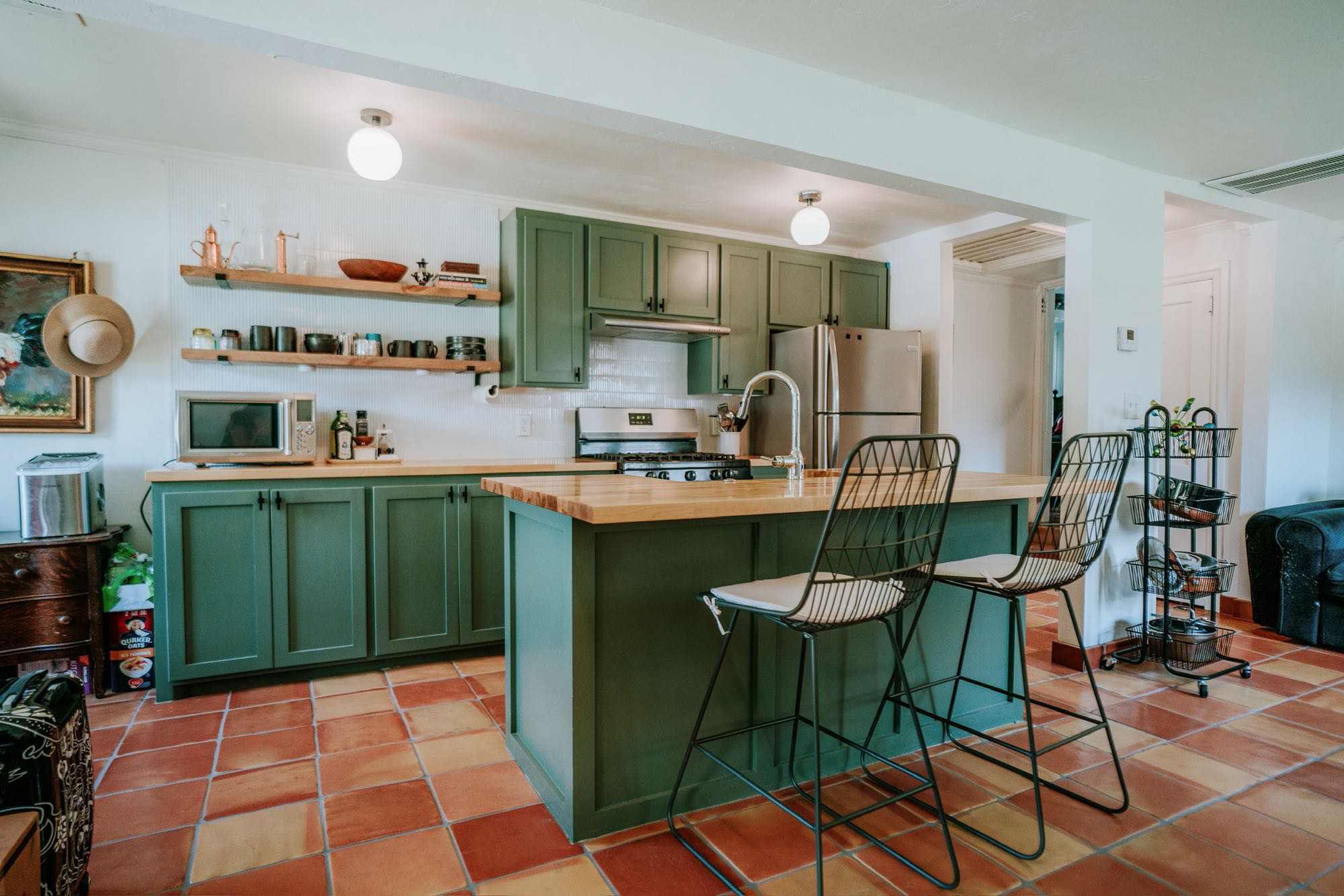 GIVE YOUR KITCHEN A PROFESSIONAL UPDATE
Experienced Kitchen Remodeling in Edmond
Hunter Tile & Kitchen Innovations provides premium kitchen transformation services to homeowners in Edmond and adjacent towns across Oklahoma. Staying ahead with contemporary styles and cutting-edge technology, we tailor our services to your needs. Our committed team crafts distinctive designs and brings them to life using robust and visually striking materials. Prioritizing precision craftsmanship and forward-thinking techniques, we encourage you to let our experienced renovation specialists craft your dream of a sophisticated, functional cooking space.
Leading kitchen remodel contractors bring your ideas to life in Edmond
Hunter Tile & Kitchen Innovations is a leading kitchen renovation company serving Edmond and nearby regions. Every task we undertake prioritizes our customers' specific needs, employing robust materials, advanced machinery, and time-tested strategies. We meld our rich experience with contemporary kitchen design and building trends to achieve superior outcomes. Elevate the centerpiece of your home with a comprehensive kitchen makeover executed by trustworthy professionals.
Delivering professional service at every stage
Being the premier kitchen remodeling contractor in Edmond OK and its neighboring areas, we possess the complete capacity to conceptualize, strategize, and construct the culinary space you've always envisioned. Our ability to achieve these exceptional outcomes is facilitated through the following means:
Thoroughly evaluating all potential staff and subcontractors.
Enlisting the services of adept and seasoned builders and designers.
Securing workers compensation and general liability insurance.
Tackling each project with the highest regard for intricate precision.
Your go-to kitchen remodeling contractor in Edmond
Frequently Asked Questions